It is not yet clear whether Meadowbank Sports Centre will still be available for the 2018 East of Scotland Championships but if this does indeed prove to be the last championships to take place before the venue is refurbished, we were delighted to see both a significantly larger entry than last year and also some excellent matches throughout the weekend.
In the men's singles, Ben Torrance retained his title by defeating Ciar Pringle 21-13, 21-18 in the final after Ciar had upset the seedings by defeating Christopher Grimley in the quarter-finals and Joshua Apiliga in the semi-finals.   In the ladies' singles, Holly Newall won her first East singles title by defeating Lauren Middleton 21-15, 21-3 in the final after Lauren had also upset the seedings by beating Ciara Torrance in the semi-final.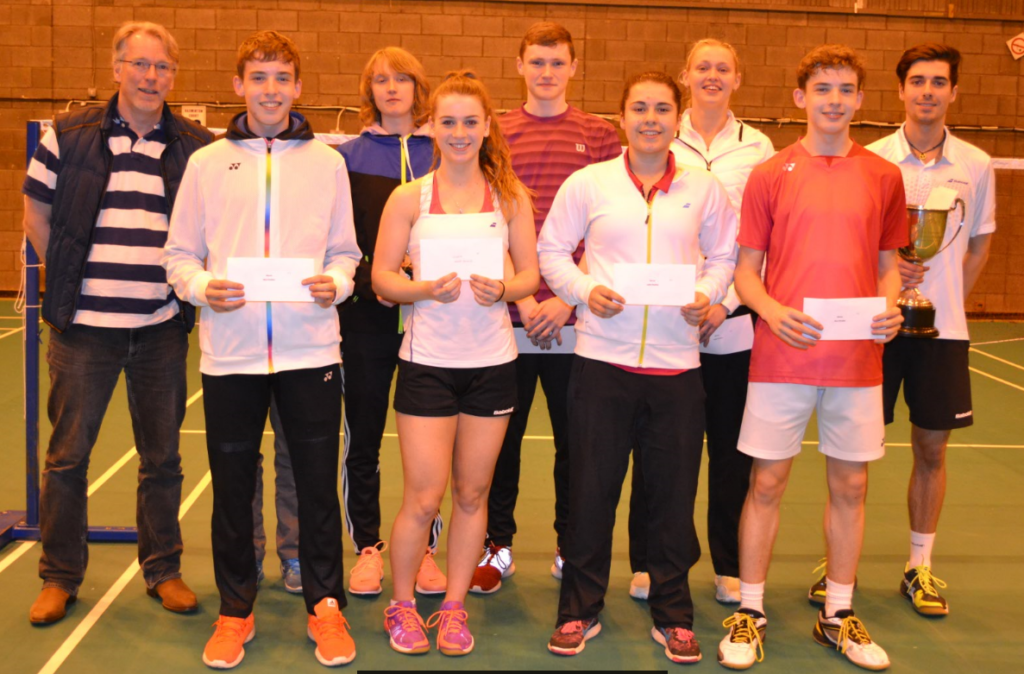 In the men's doubles final, after reaching the final last year, there was no stopping Christopher and Matthew Grimley this year as they claimed their first East title by defeating Steven Stewart and Josh Neill 21-13, 21-18 in the final. Steven and Josh had also beaten two seeded couples on their route through to the final. The ladies' doubles title was claimed by Caitlin Pringle and Ciara Torrance who were leading Sarah Sidebottom and Lauren Middleton 21-14, 11-5 when unfortunately Lauren was unable to continue as a result of an injury she had sustained during her singles final,
In the mixed doubles, it was a victory for the unseeded Ben Torrance and Sarah Findlay who overcame the top seeds Christopher Grimley and Ciara Torrance 21-12, 23-21in an excellent final to give Ben his second title of the day.
The consolation events for players who lost their first match in the main event, again provided some very competitive and long matches. The winners of the consolation events were:
Men's singles – Stewart Ferns
Ladies' singles – Rachel Scallan
Men's doubles – Stewart Ferns and Siddhartha Singh
Ladies' doubles –Basia Grodynska and Rachel Sugden
Mixed doubles – Glen Lewington and Kaity Hall
Complete results from the tournament can be found at: Yonex Activcity East of Scotland Championships 2017
Prizes were presented by Lothian legend Kenny Middlemiss, Scotland's most capped male player of all time, and Tournament Secretary, Ian Campbell. Tournament Referee Colin Campbell thanked the Officials of BADMINTONscotland, the staff at Meadowbank Sports Centre and the players for the high quality of play and their cooperation and sportsmanship throughout the weekend. He also expressed his thanks to the continuing sponsorship from Yonex and Activcity. Lothian Group is also greatly indebted to Gannon Sports who once again provided the prizes for the consolation events.