Here's a list of clubs for young players in the Lothian area
For more, please vist Badminton Scotland's club finder
Cavalry Park
Tuesday Cavalry Park Sports Centre 8:00 – 9:45pm
john.fortune74@hotmail.com
Dunbar Junior Badminton Club
Tuesday Dunbar Grammar School 7 to 9pm
christine.i.gray@btinternet.com
Edinburgh Badminton Academy
www.EdinburghBadmintonAcademy.co.uk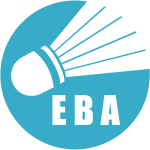 The Edinburgh Badminton Academy provides high quality professional badminton for junior players of all ages and abilities. Their sessions have a maximum of four players per coach with a heavy focus of training and development.
Monday: St. Georges School 6 – 7:30
Tuesday: MES Sports Centre 8 – 9:30
Friday: George Heriot Sports Centre 6 – 7:30
Sunday: Crags Sports Centre 5:30 – 7
Sunday: Danderhall SC 6 – 8
Please visit the website, call 07599216783 or contact greg@edinburghbadmintonacademy.co.uk for more details.
Edinburgh Junior Badminton Club
Sunday Ravelston Sports Club 12.30 – 2pm, 2 – 3:30pm
edinburghjuniorbadminton@gmail.com
Haddington Junior
Tuesday Corn Exchange 4 – 7
badmintonsecretary@gmail.com
James Young High School
Saturday James Young High School 9-10 (P1-P7) 10-11 (S1-S6)
amphelan@msn.com
North Berwick Junior Badminton Club
Monday North Berwick Sports Centre 3:50-4:50, 4:50-5:50, 5:50-6:50
northberwickjbc@gmail.com
Tall Oaks Youth Club
Thursday Forrester High 6-10
bob.mackay98@btinternet.com
West Lothian Jabs
Tuesday 5:30-9:30
branfords@talktalk.net